The future of sustainability starts with Neopor® BMB.
In June of 2022, the BASF Neopor® team launched Neopor® BMB at the American Institute of Architects (AIA) Conference on Architecture in Chicago, IL. The positive energy from architects gravitated towards addressing construction challenges with the use of new, more sustainable materials. Keynote speaker, President Barack Obama, emphasized the need for affordable housing, sustainability in construction, and architects' influence in addressing climate change and carbon neutrality.
Neopor® Biomass Balance (BMB) is a low-carbon, EPS rigid foam insulation offering added sustainability benefits on top of traditional Neopor® features. The BMB process begins with renewable raw material feedstock added to fossil resources during production allowing more fossil fuels to stay in-ground. This process allows certification of fossil fuel savings and declaration of greenhouse gas emission reduction. While maintaining proven quality and insulation properties, Neopor® BMB helps protect the environment and climate by reducing CO2 emissions throughout its lifecycle.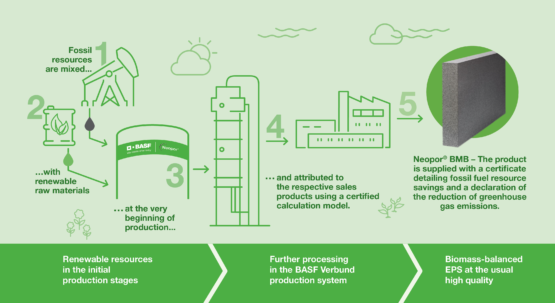 Neopor® BMB qualities include excellent thermal performance, water-repellent, resistant to aging and decay, easy to handle and quick to process, versatile, and economical. During production of Neopor® BMB, CO2 emissions are reduced by 60% compared to conventional foam plastic insulation, and the carbon footprint of Neopor® BMB improves by 90% compared to traditional Neopor®. Further, clean and unmixed Neopor® BMB (i.e. board offcuts) can be recycled.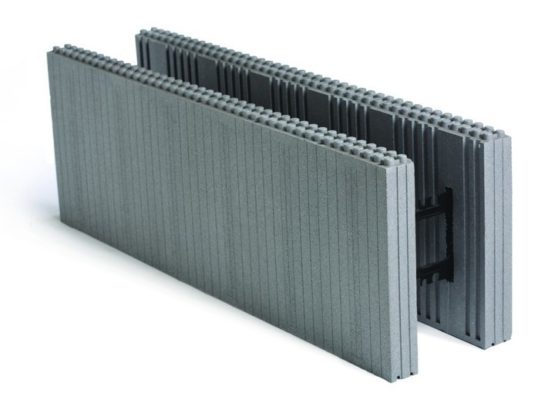 As part of the focus on sustainability, BASF is working with LOGIX®, Adrian Smith & Gordon Gill Architecture, Habitat for Humanity, and National Ready Mixed Concrete Association to include Neopor® BMB insulation in a current house project in Will County, IL. The build will use insulated concrete forms incorporating a low carbon concrete mix to achieve a near zero carbon, biomass balanced structure. This combination will improve the efficiency of the home upon completion scheduled for the fall of 2022.
BASF Neopor® BMB: sustainability you can build on.