At BASF, we create chemistry for a sustainable future. We are committed to economically efficient and ecologically effective global climate protection for our company and our customers. In late 2018, we announced that we were committing to keeping our greenhouse gas emissions at 2018 level until 2030 — even as we target significant annual production growth. That's one of the reasons we are proud to be a pilot partner in the development of the EC3 tool. It's also why we advocate for a holistic view of carbon emissions in the building industry. Embodied carbon is important, but so are the emissions that result from other aspects of a building project, from design to demolition.
Neopor is a unique insulation in that it works to reduce CO2 emissions of building's in two ways:
Like all insulation, Neopor works to reduce operational carbon. The CO2 emitted into the atmosphere mainly as a result of electricity generated toward heating, cooling, and operating it.
Unlike it's competitors, Neopor demonstrates a substantially lower embodied carbon. That means less CO2 was released in the creation of Neopor compared to competitive products.
Learn more about carbon in the built environment
A Holistic View of Carbon in the Built Environment

1 AIA HSW / GBCI 1 CE Hour
Learning Objectives
Understand the principles of carbon emissions and carbon neutrality (net zero carbon footprint) and how they can contribute to sustainable building practices.
Explore the difference between operational and embodied carbon emissions and their relationship over the lifecycle of a building.
Review options for the reduction of carbon emissions, particularly embodied carbon emissions.
Examine the concept of product transparency and how transparency tools can be used in green design and construction.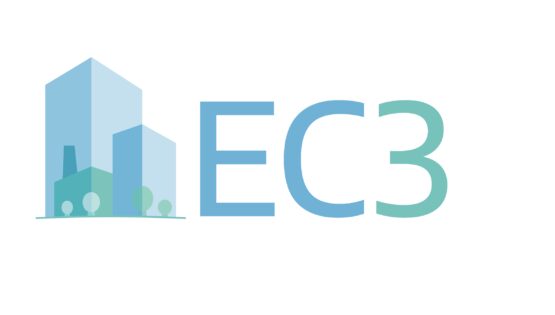 Ready to compare carbon in the built environment?
Embodied Carbon in Construction Calculator ("EC3") tool.

BASF is a proud pilot partner of this free, open-access tool, based on the industry's first database of digitized Environmental Product Declarations (EPDs), will allow architects, engineers, owners, construction companies, building material suppliers and policy makers users to easily evaluate and reduce embodied carbon emissions from construction materials, effectively empowering them to reduce embodied carbon within buildings at scale.


Compare embodied carbon between products
Reduce embodied carbon within building systems
Learn more about how BASF is addressing these topics globally: